Have you found yourself in trouble with the law or have you received a call from a loved one needing help with bail or a bond?  Unless you have experienced the bail bond process before, it can be very confusing. Just understanding how the amount of bond is set can be confusing as well as determining the cost of a bail bond.
How is the Amount of Bail Set in the Dallas Area?
After an arrest or when issuing a warrant for arrest, a judge will set a bail or bond amount. The amount decided upon is based on several factors. For example: How likely is this person to flee and not appear at court?  Is the person a risk to the community and likely to commit more crimes?  How serious is the crime and what is the person's criminal record? Is the person a risk to themselves?
All of these factors are considered by the judge when setting bail or bond. Some states or counties have schedules they follow to help determine amounts, but even then the judge often has the discretion to increase or decrease amounts. So the amount can differ by county. From our experience, Dallas County bail bonds tend to be lower than Tarrant County bail bonds.
Second, Can you Afford Bail in Dallas?
If you or your friends and family are unable to pay the bail set by a judge, you can obtain the services of a Dallas licensed Bail Bondsman.  If you cannot afford the full bail amount, a bond can be posted by a bondsman for you. This will allow you to get out of jail without having to pay the full bail. So if your bail is set very high or your ability to get to liquid assets is low, you need a bail bondsman.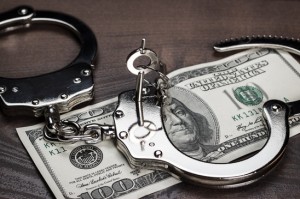 What do Bail Bondsmen Charge?
Bail Bondsmen assume all the risk and have to post the bail upfront. Therefore they charge a fee for their services as well as collateral. In some cases, financing bail bonds may be available. Our goal is to help you or your loved ones get out of jail as quickly and as cheap as possible.
Overall bail bonds in Dallas can vary between 7% and 20% the full amount of the bail set by the judge.
What Happens next?
As soon as bail is posted, the charged is free to go. The defendant can complete normal daily activities and live a normal life. The defendant may be asked to check in with our office from time to time and should attend all court dates so as not to forfeit the bond.
So if you have someone in jail and you want to get them released as soon as possible, call our Dallas bail bonds agency now. We answer 24 hours a day. We provide bail bonding services throughout Dallas County, including the city of Dallas, Irving, Garland, Richardson, Carrollton, Grand Prairie, Duncanville and more. If you find yourself or a loved one in jail in one of these cities, please call us today!